Beef Burgers With Creamy Mushroom Sauce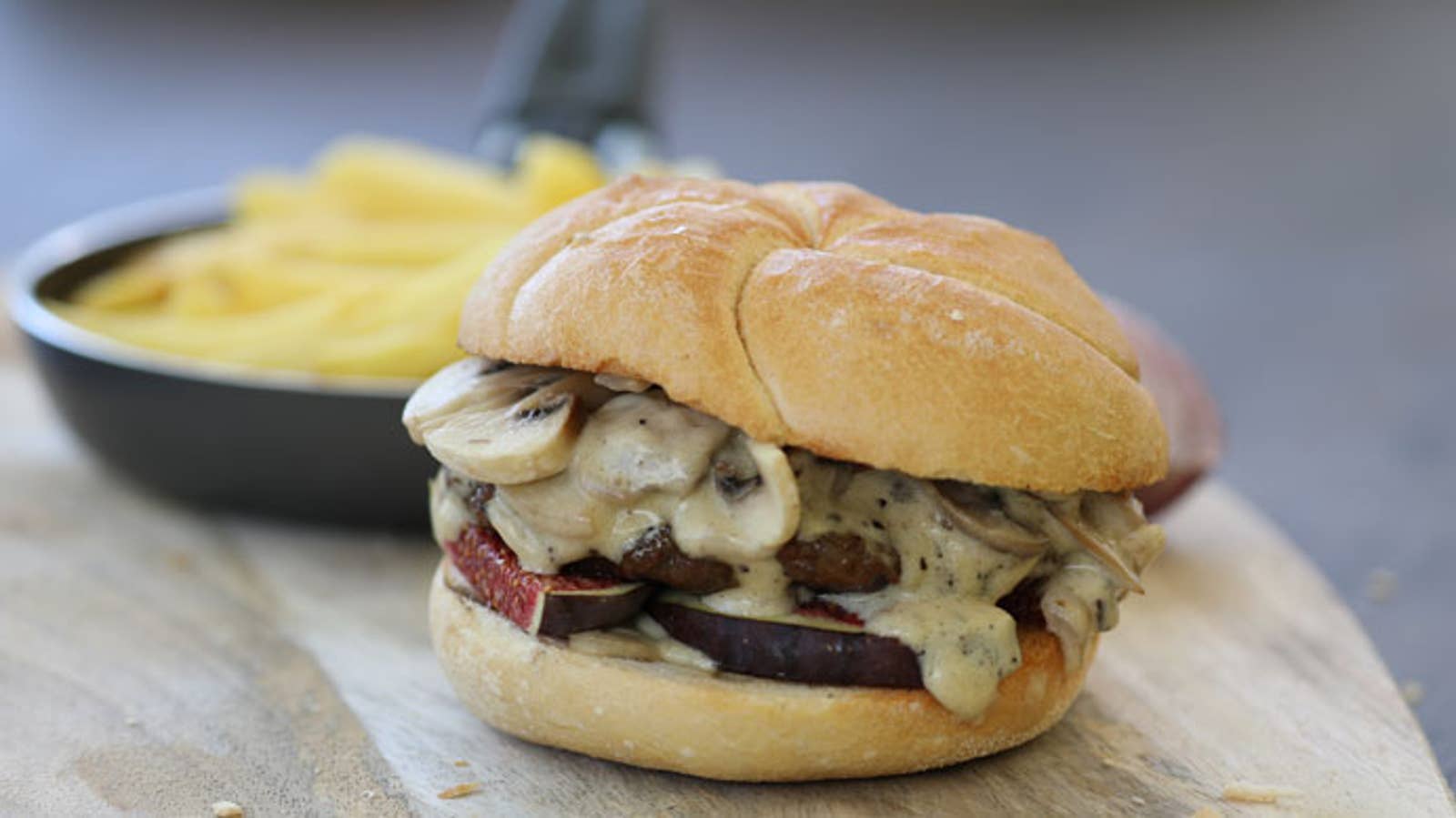 Ingredients
for 2 servings
2 ground beef patties
2 burger buns
7 oz heavy cream

(200 g)

4 cups white wine

(960 mL)

red onion, diced
3 cups mushroom

(250 g)

2 black figs, sliced
salt and pepper mix, to taste
Preparation
For the sauce: Heat olive oil in a pan over medium heat. Add red onion and sauté for 1-2 minutes. Add the sliced mushrooms and sauté for another 2-3 minutes. Season with salt.
Add white wine and cream to deglaze the mushrooms. Let simmer for 5 minutes.
For the burgers: Cook patties on the BBQ or stovetop until cooked through and toast the buns.
Slice the figs.
Top the patties with mushroom sauce and sliced fig and place in the buns.